The Xiaomi Mi 10 Youth is the most affordable, thinnest phone with a periscope zoom lens yet – the company posted a detailed explanation of periscopes and how the Youth edition managed to claim those titles.
First of, you may have heard the term focal length used to describe the zooming capabilities of a lens. It comes from the distance between the lens and the image sensor, which is proportional to the distance from the lens to the object being photographed.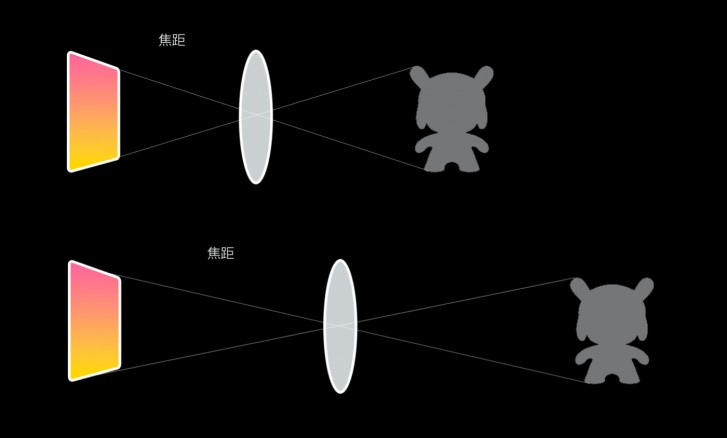 But since modern phones are not much thicker than 10mm or so (even including the camera hump), focal length on traditional lenses is limited. Periscopes offer a solution – instead of going deep, go sideways.
They feature a prism that reflects light 90°, which allows for much longer focal length. It is also used as part of the optical image stabilization as the video below shows. The "Split OIS" system rotates the prism along one axis to stabilize up/down motion and uses the 5-element lens between it and the sensor to counteract left/right motion.
This complicated assembly is still relatively thick, however, Xiaomi's periscope uses a D-cut lens, which is 7.6% thinner than traditional lenses. That's not unique to the Mi 10 Youth, the Oppo Reno 10x zoom uses a D-cut lens too, however, Xiaomi managed to make its phone over a millimeter thinner than the Oppo.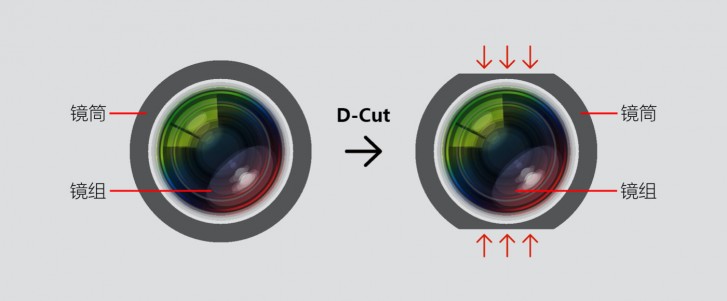 The end result of all this is a 122mm lens with 5x optical zoom that fits inside a phone that's only 7.9mm thick. The phone will be known as the Mi 10 Lite Zoom globally and while Xiaomi hasn't officially confirmed its price, we expect something around €420 as it's CNY 2,100 in China (for comparison, the Huawei nova 7 Pro starts at CNY 3,700).