Xiaomi is turning 10 next week – a major milestone that the company will be celebrating on August 11 with the release of commemorative editions of the Redmi K30 Pro and the Mi 10 Pro. We are still a little short on details, regarding the Redmi, but the Mi 10 Pro variant has been popping-up online, along with specs and different names – Extreme Commemorative Edition, Supreme Edition, Pro Plus or simply Ultra.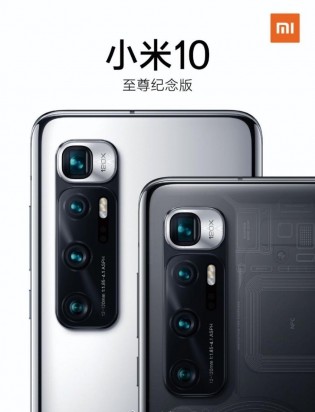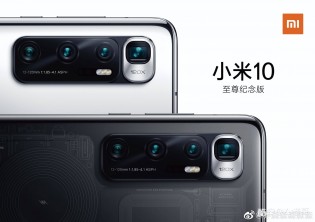 Xiaomi Mi 10 Ultra
At least a couple of these names could end-up in actual use. Some for the Chinese, while others for the global market. It is possible to see a special naming distinction for the transparent back edition, as well. A fresh new leak offers detailed banner images, indeed showing what looks like a transparent-back phone, alongside a white one. We aren't quite sure whether the back is truly transparent and includes some extra decals and specialized writing on the internals, showing through, or if it is a sticker, underneath a glass surface, mimicking the effect.
In any case, this is our best look at the special Xiaomi Mi 10 Pro to date. Plus, the banners are also accompanied by a live photo of a retail box. It also features the same pair of renders on the top, corroborating the story.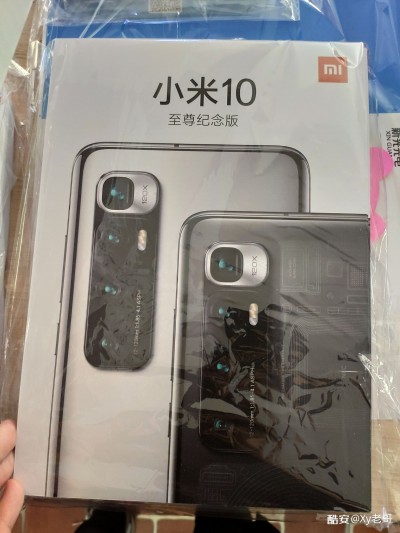 Xiaomi Mi 10 Ultra
These new detailed images also clearly show that Xiaomi has, indeed, swapped the standard tele camera on the Mi 10 Pro with a special periscope one, which will be marketed as a whopping 120x zoom. Interesting move and one we didn't really anticipate, now that Samsung officially decided to backtrack on its "Space Zoom" marketing for the new Note20 Ultra, "downgrading" from 100x to a more-sensible 50x.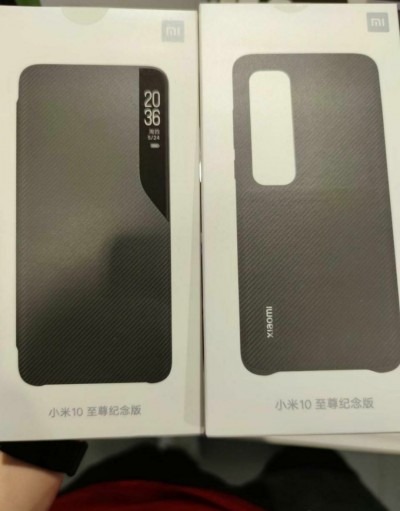 Oficial cases for Xiaomi Mi 10 Ultra
Looking at the banner in further detail, apparently Xiaomi has deemed the quad-camera setup on the special edition Mi 10 Pro capable of shots anywhere from 12mm to 120mm. Just in case you are wondering what that "ASPH" writing denotes – it is simply an umbrella term for aspherical lens elements. These tend to be more advanced, smaller and more efficient than simple lenses at combating different types of aberrations and delivering superior sharpness with fewer optical elements, in a smaller volume.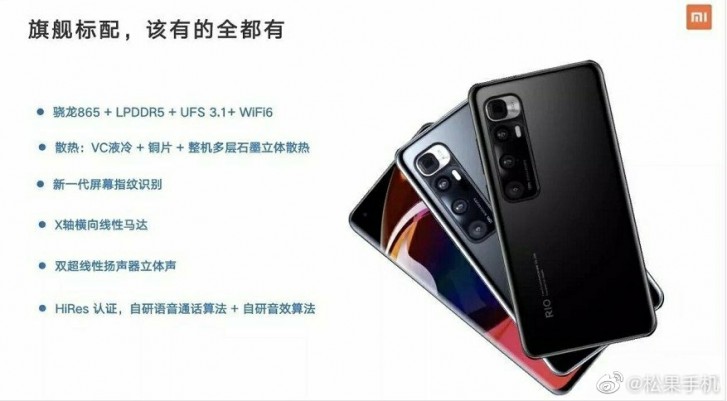 Improved vapor chamber cooling, HiRes audio with custom algorithm, next-gen FP reader
Camera setup aside, we do also have a fair bit of other info on the Mi 10 Ultra or special edition, acquired through a combination of leaks and teasers. The phone is expected to rock a Snapdragon 865+ chipset, with a customizable GPU, an improved vapor chamber cooling design, UFS 3.1 storage and LPDDR5 RAM. Alleged memory tiers include 8/256 GB and 12/256 GB for the simpler white ceramic back variant and 12/256 GB and 16/512 GB for the transparent one.
Also on the specs list – 120Hz 1080p+ AMOLED display, a 4,500 mAh battery with 100 or 120 W fast wired charging and 55 W wireless charging. Plus, HiRes audio with a custom algorithm and a next-gen, in-display fingerprint reader.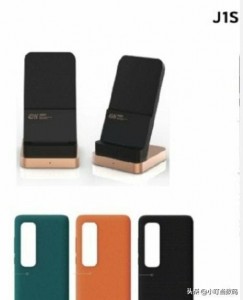 55 W wireless charger and cases for the Mi 10 Ultra
No word on pricing yet, but apparently Xiaomi does intent to make and ship a substantial number of these devices. Company CEO already assure fans that there should be plenty of units available.