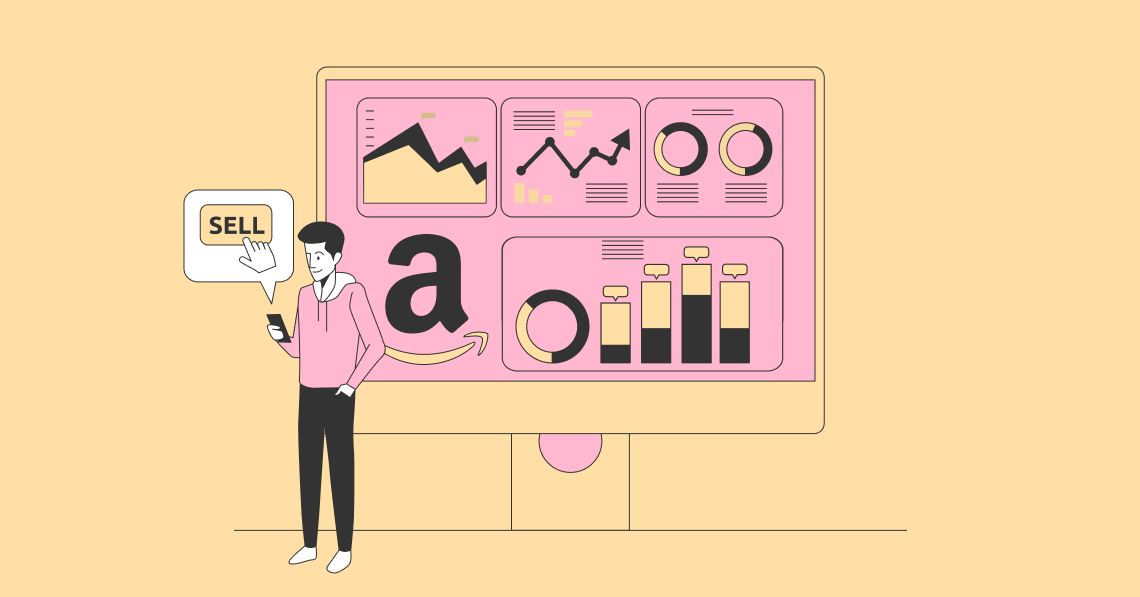 Amazon FBA is a powerful eCommerce platform, but it's far from the only way to sell on Amazon. With the right tools and strategies, Sellers can still make money in this competitive landscape.
Amazon sellers have several options for software that can help them manage their accounts and grow their business. Here are some of the most common types of Amazon seller tools:
Keyword research: These programs help sellers find keywords that are likely to convert into sales. They also give sellers information about their competitors and recommendations on how to improve their listings.
List optimization: This type of software analyses your product listing and suggests changes based on data from previous sales, keywords, etc. It also helps you optimize your photos, bullet points, and other aspects of your listing so it ranks higher in search results and sells more quickly.
Customer feedback monitoring: This type of software helps you keep track of customer feedback on your products so that you can address issues as they arise instead of waiting until after leaving negative feedback or receiving a low rating score from customers who are unhappy with something in particular about their orders.
Competitor analysis tools
There are thousands of other sellers on Amazon. With so many other brands competing for the same shoppers' attention, it can be difficult to stand out from the crowd.
If you're looking to improve and grow your business on Amazon, there are third-party seller tools that can help. These tools will give you a competitive analysis of your own products, helping you understand what other sellers are doing, how they're doing it, and what that means for their sales as well as yours.
FBA sourcing tools
If you're looking to sell on Amazon, you might be overwhelmed by the sheer number of options. we will look at some of the best FBA sourcing tools that can help you automate your product research and make it easier for you to find profitable products to sell.
FBA sourcing tools are becoming increasingly popular as more sellers understand their importance in the ecommerce world. These tools can speed up your sourcing process, help you identify which niche products are profitable and which ones aren't, and give you insights into how much you should charge for your product.
In addition to these benefits, many of these services also provide automated shipping rate calculators that can help predict shipping costs and get an idea of how much profit margin is available in each category/product/location combination.
In fact, many third-party FBA sourcing tools are available that help you do more than just source products — they also help you optimize your profit margins. By leveraging automated market data and insights, you can spot best practices to stay ahead of the curve while your competitors struggle to keep up..
From the logistics of finding profitable products, to the competition and saturation within certain categories, most Sellers would prefer to outsource these functions to third parties.
However, there are some areas where you should not be outsourcing. One of those areas is product sourcing.
Here are three reasons why you should not outsource your product sourcing:
Lack of control over your brand and reputation
A poor understanding of the market and competition around your product
You won't know what products are working (or not working) for other sellers