After the first 7nm EUV chipsets were unveiled last year by the big players, the first 6nm EUV chip comes from a surprising source – say "hello" to the Unisoc T7520. This is the first chipset to be fabbed at TSMC's newest foundry. Compared to the first EUV process, this one increases transistor density by 18% and helps reduce power usage by 8%.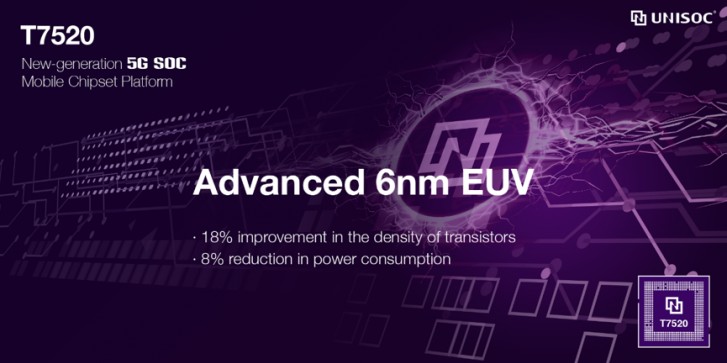 The T7520 itself is quite interesting beyond novelty. Its CPU contains four Cortex-A76 cores and four A55 cores (clock speed unknown). The GPU is a mid-range Mali-G57 that supports displays up to 4K resolution with HDR+ and up to 120Hz refresh rates.
Other chipset components include a four core ISP, which can handle 100MP image sensors and is prepared for multi-camera setups. The new NPU offers 50% higher performance per Watt than the old generation.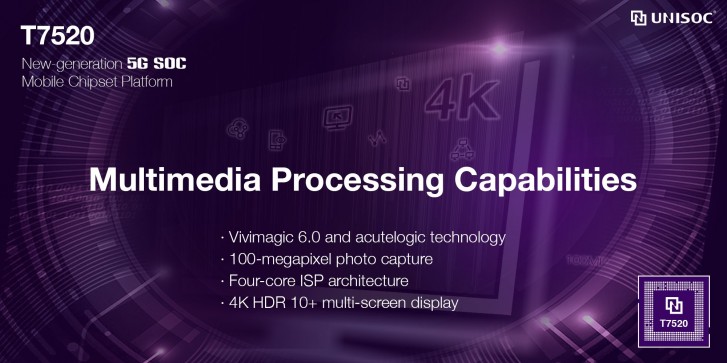 The most interesting part is the integrated 5G modem. It supports both sub-6GHz and mmWave, SA and NSA modes. On a mmWave network in SA mode, the modem can reach uplink speeds of up to 3.25Gbps (note: upload, not download).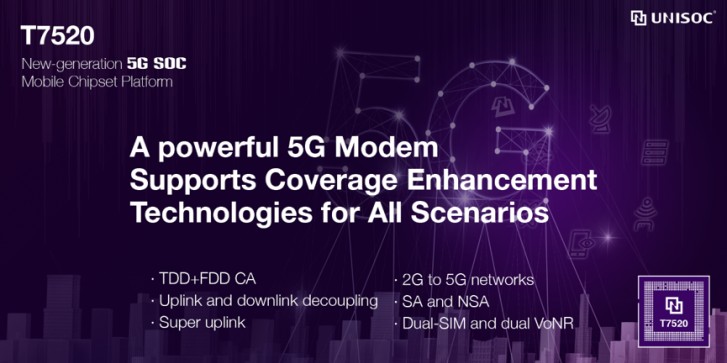 Thanks to its integrated modem, the Unisoc T7520 uses up to 35% less power compared to chips that require an external modem like the Snapdragon 865 and Exynos 990.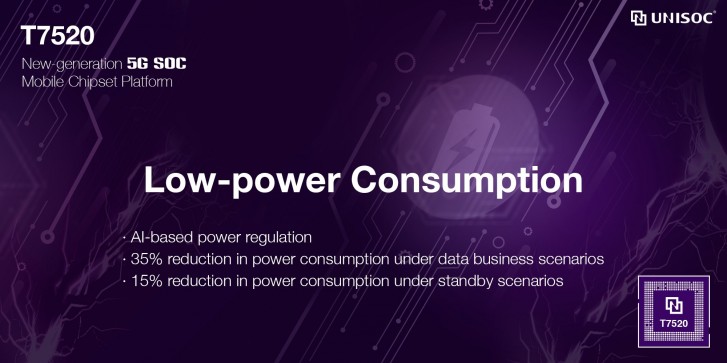 Unisoc plans to start shipping the T7520 chipset this year, meaning there's a chance we'll see the first devices powered by it this year.