Last year Google committed to making its hardware business sustainable. By 2022 all of "Made by Google" products will incorporate some recycled materials. That's still two years away, so baby steps for now.
The official fabric cases for the Pixel 4a are made out of 70% recycled materials (PET and polycarbonate). Much of that comes from recycled plastic bottles – two bottles can be converted into enough fabric for five cases. This is the same fabric that is used on the new Nest Mini smart speakers, by the way.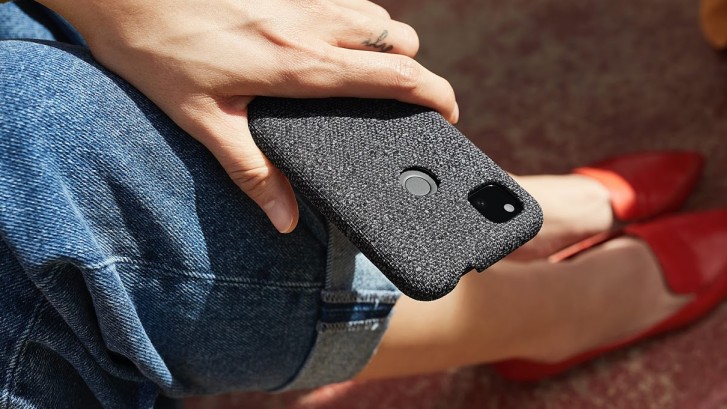 These cases are made to be durable too. The fabric is knitted in a jacquard pattern, which helps disguise signs of wear and tear. Recycling is good, never having to buy a second case because the first one got scuffed up is better.
Inevitably, however, the fabric will pick up dust and absorb some grime. You can hand wash it or just chuck it in the washing machine with the laundry. Google has some tips on machine washing and stain removal.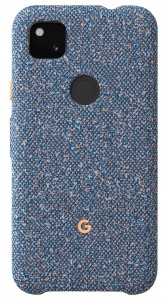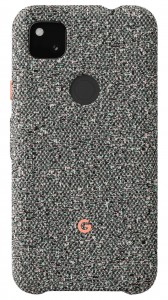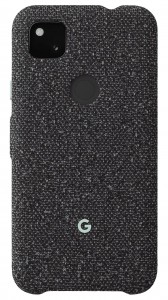 Google Pixel 4a fabric cases: Blue Confetti, Static Gray and Basically Black
The Pixel 4a fabric cases are available in three colors: Blue Confetti, Static Gray and Basically Black. The power button on the side and G logo on the back are painted in a contrast color to make them pop.
You can pre-order a case for $40/€45/£35.
There seems to be a fourth color, but we didn't find it available in any of the Google stores.