In a world where smartphones become more and more predictable, TCL keeps trying to reinvent the form factor of our everyday devices. The company has just showcased two new concept smartphones utilizing the increasingly popular flexible mobile displays – one is folding in three, the other is rolling underneath the body.
The panels are developed by TCL-CSOT, the company's in-house screen division. The flexible AMOLED technology is now allowing a 10" tablet to fold into a 6.65" device with a 20.8:9 aspect ratio and 3K resolution.
TCL has developed two different hinges – DragonHinge and ButterflyHinge, folding respectively inside like the Galaxy Fold and outside like the Mate X. Used together they enable the triple bend form factor where one of the sides tucked behind.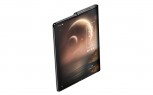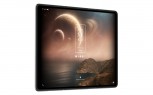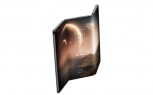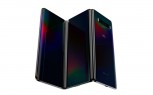 TCL foldable concept
The other flexible design is even bolder – the phone is expanded sideways and the screen comes out from underneath the body of the device. That way the rollable AMOLED grows from a 6.75" to a 7.8" display, but with a push of a button – it is motorized and for now the concept does not allow manual pull-push motion.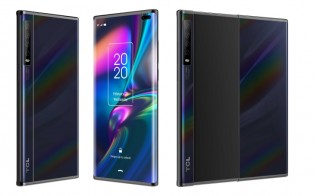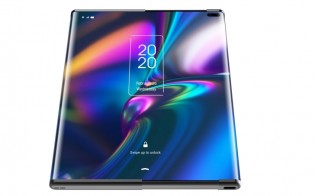 TCL rollable concept
When the form factor changes, the user interface also adapts to the bigger display, providing additional features like split-screen and multitasking enhancements. Thanks to the different display tech, there are no wrinkles or creases on the OLED as on current foldable phones.
TCL revealed there are no pricing or availability details on any of the concepts. However, we went hands-on with both devices, including a third booklet concept, which you can promptly check out here.