The Oppo Find X2 and Find X2 Pro use Sony's new sensor with 2×2 on-chip lens. Oppo calls this tech Omni-Directional Focus and with good reason. The company released a promo video touting the advantages of the new tech, though it aims more at entertainment than education.
When Dual Pixel autofocus arrived, it was a massive improvement over basic phase detection AF. Essentially, in Dual Pixel every pixel is actually made out of two photodiodes. This means that every pixel can be used for focus detection, unlike regular phase detection AF where only a small number of pixels (around 5%) are used.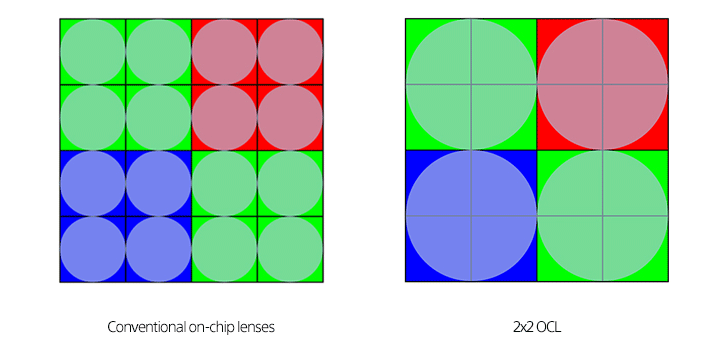 However, because of the way pixels are split into two photo diodes, Dual Pixel is good at focusing on vertical patterns and struggles with horizontal patterns. As the name suggests, Omni-Directional AF doesn't have such limitations.

The idea is simple – Quad Bayer already splits each "pixel" into four photodiodes. This enables phase detection to work in both vertical and horizontal directions. Also, most Quad Bayer sensors can treat each photodiode as a pixel for higher resolution or group them for higher sensitivity (what is usually referred to as pixel binning).
DxOMark praised the autofocus performance of the Oppo Find X2 Pro in its review. Currently, the X2 Pro is the top-rated phone in the DxO charts, sharing the crown with the Xiaomi Mi 10 Pro.