Oppo made a live demonstration of its 125W flash charge system. The phone used in the demo has a 4,000 mAh battery and the new fast charger brought it up to from 0% to 41% in 5 minutes, a full charge took 20 minutes. Compare that to the 65W SuperVOOC 2.0 from last year, which would have needed 30 minutes to charge the same battery.
As you've probably noticed, the new system isn't twice as fast despite having twice the top power throughput. This is because the charging speeds decrease as the battery fills up in order to prevent heat accumulation and protect the battery.
Speaking of protection, Oppo has increased the number of temperature sensors from 4 on SV2.0 to 10 for flash charge phones. They ensure that the battery never exceeds 40°C. Also, the new power bricks use 128-bit encryption to prevent hackers from flashing new firmware on the charger, which could cause it to become unsafe.
The 125W charger puts out 20V at 6.25A, which is converted to 10V 12.5A inside the phone via three charge pumps (which boast 98% efficiency). The battery itself can charge at nearly double the current of the previous generation – from 6.5A to 12.5A.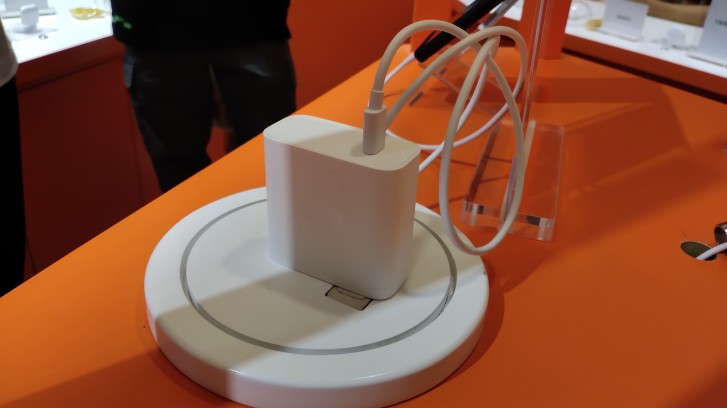 The 125W Oppo flash charger
That's a C-rate of 6, which suggests that in theory the battery can be fully charged in 1/6th of an hour, just 10 minutes. In reality, it takes twice as long as the charge speed is reduced towards the end.
After the live demo of the new 125W system, Oppo announced that the chargers have entered mass production. This means that the first phones to support them will be unveiled soon as well.