OnePlus is now in a post-launch phase as the company is in the process of fulfilling pre-orders of its latest duo of smartphones: the OnePlus 8 and 8 Pro. As reported by Engadget which cites a number of sources "close to the matter", OnePlus has downsized its workforces in the UK, France, and Germany by as much as 90 percent – leaving behind key employees (as little as three) to maintain operation in the respective markets.
A OnePlus spokesperson issued a statement to the outlet, explaining that the layoffs are due to a "normal restructuring" phase throughout Europe in order to focus on its stronger markets. It isn't clear exactly how many employees were laid off, nor how many employees OnePlus plans to hire at this time.
Europe is a very important market for us and has been since the beginning of OnePlus[…] We're doing some strategic restructuring in Europe, and in fact are even hiring in the region. – OnePlus spokesperson
As per Engadget's sources, other teams within Europe including Denmark, Finland, Netherlands, and Belgium are unaffected. Some employees were also asked to relocate to OnePlus speculative new EU headquarters from London, UK to Helsinki, Finland.
Analyst Ben Wood of CSS Insight explains the possible reasoning for the restructuring of OnePlus in Europe. Wood attributes declining sales in the UK and the OnePlus 8's availability with a single carrier: Three UK. Both EE and O2 no longer sold OnePlus phones after selling the OnePlus 7 Pro 5G and the OnePlus 6T, respectively.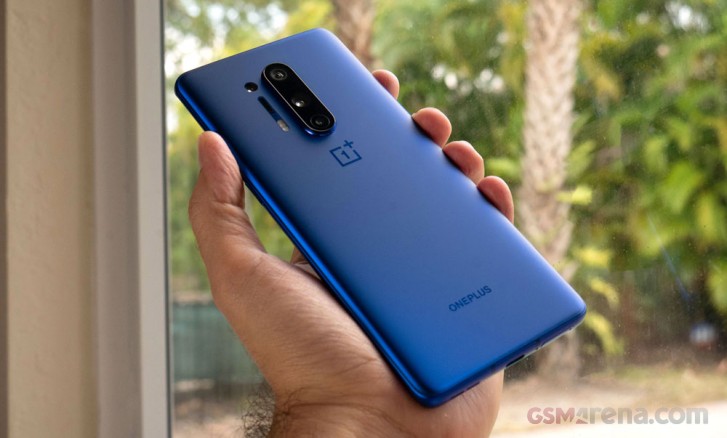 OnePlus 8 Pro
Wood explained that OnePlus is having trouble maintaining long-term relationships with carriers throughout Europe. "This has seen OnePlus jumping from one carrier to another with different generations of products. There also seems to be a growing sense that OnePlus has fallen into the trap of over-promising and under-delivering, which ironically is the complete opposite of how it behaved in the early days."
We can safely assume that OnePlus has also seen very fierce competition in Europe, increasing from strong Chinese competitors like Realme, Xiaomi, Redmi, Asus, Oppo, and vivo more recently. As OnePlus inched away from its original message of offering surprisingly high-end hardware in a surprisingly cheap package, it's been having trouble keeping its original fanbase while also not managing to captivate new customers.
It's too early to tell how successful the OnePlus 8 and 8 Pro will be, particularly with the economic disruption of COVID-19, which has seen worldwide smartphone sales decline across all phone makers. With the OnePlus 8 Pro now up in the $900-1000 price range, it needs to convince consumers why they should consider OnePlus over big players like Apple, Samsung, Oppo, and Xiaomi.