Back in April analyst Ming-Chi Kuo reported that the 5.4" and 6.1" iPhones will start mass production in September, a month after the originally planned start in August. Now he says that problems with the lens for the ultra wide camera may lead to delayed shipments of the component.
All four iPhone 12 models will be using 7P lenses (7 element assembly) for their ultra wide-angle cameras. The issue lies with the lenses for the two non-Pro iPhones as their coating is prone to cracking during the high temperature, high humidity test.
This problem affects components coming from Genius Electronic Optical, but Apple has a second supplier – Largan – whose lenses pass the test. Kuo and his team believe that Apple will be buying more units from Largan at the expense of Genius, at least in the run-up to the launch.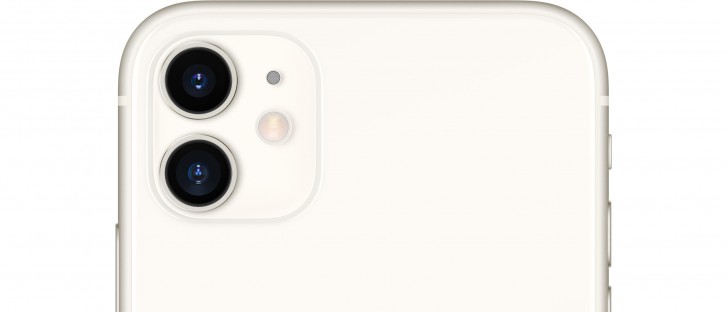 The dual lens camera of the current iPhone 11
The bad news for Genius doesn't end there. Even if the company fixes the issue, it may have to cut its asking price by 30% to get a larger share of the sales, which will eat into its profit margins.
All of this may not affect the launch of the new iPhone 12 models if Largan can make up the difference in supply. That is to say that this issue won't lead to further delays as Apple has already had to push back the launch due to separate problems.
During an earnings call Cupertino confirmed that instead of the traditional September launch, this year the new iPhones will be "available a few weeks later".
And they probably won't arrive at the same time – the two 6.1" models (vanilla and Pro) are expected first, followed by the 5.4" vanilla and the 6.7" Pro. The Pros will have triple cameras + ToF while the base models will come with dual cams (wide and ultra wide).