Analyst Ming-Chi Kuo reported that Apple is considering removing the included earbuds from the iPhone 12 retail package back in May. Analysts at Barclays said the same a few days ago and hinted that even the power brick may be dropped, Kuo agrees in his latest research note.
Apple will introduce a 20W charger with USB Power Delivery, says Kuo, which will be sold separately. He didn't forecast a price but the current 18W charger goes for $30. The company will stop production of the current 5W and 18W models.
Apple will likely position this as an eco-friendly move that would result in less electronic waste. And while that's true, the analyst highlights other motivations – adding 5G to the new iPhones increases their manufacturing cost, but they will be sold at the same price as the 2019 models. Removing the earbuds and charger will help improve margins.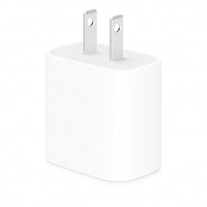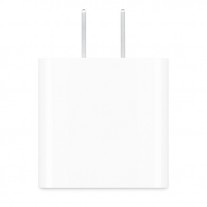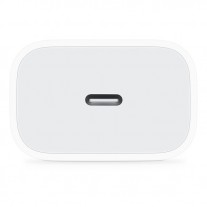 Apple's current 18 W charger
According to the Barclays team, the only accessory that the iPhone 12 models will ship with is an USB-C to Lightning adapter. Coincidentally, this will solve Apple's problems with EU's push for a common charger compatible with all phones.
The iPhone SE (2020) currently ships with a 5W charger, but that will be removed from the package later this year, believe the analysts. However, a 12W charger will continue to be included with iPads.
Speaking of Apple's tablets, the company will introduce a 10.8" model later this year, says Kuo. It will be a successor to the current 10.2" iPad or 10.5" iPad Air. There's also a new iPad mini with 8.5" screen in the works, the analyst expects it will be unveiled next year. Unlike the iPhones, these iPads will be bundled with the new 20 W charger.