Today Apple started taking pre-orders for the new iPhone SE it unveiled earlier this week. The pre-orders went live in the US and over 40 other countries and territories. These pre-orders are supposed to start shipping in exactly one week from today, on April 24.
However, if you haven't yet put in your pre-order in the US, you will actually have some more waiting to do until your brand new iPhone SE reaches you. That's because the delivery dates have already slipped to early May at this point, and obviously may slip even further in the next few hours or days.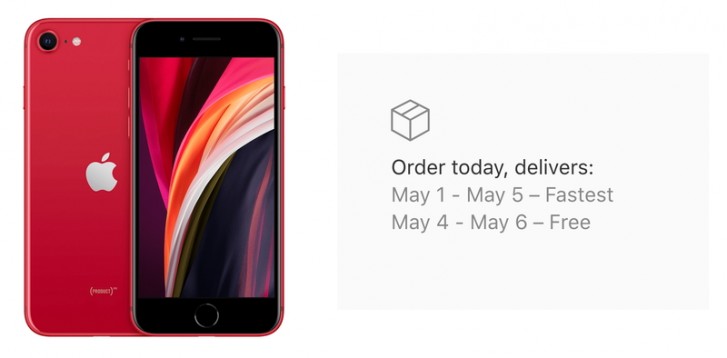 This means the new iPhone SE seems to be quite popular, especially in the US. Then again, we don't know exactly what Apple's initial stock for the device was, so it may also just be a case of insufficient supply. Whatever the reality, if you want an iPhone SE you may as well act fast on that pre-order.
Things seem to be less extreme in other parts of the world, where shipment estimates of April 24 are still being shown in Apple's online stores.
The iPhone SE is basically an iPhone 8 that's powered by the latest A13 chipset, and has improved camera software. It's offered in black, white, and red. For detailed pricing information, check out our explainer post.