[ad_1]

The reaction to Elon Musk "buying" Twitter has been, in a word, manic. His ability to bring more political equity to social media platforms may be overstated. At the same time, the claim that he will turn Twitter into a Trumpian cesspool is simply ignorant of both Elon Musk's libertarian-leaning views and, candidly, how corporations work. There is one thing both views have in common: a complete misunderstanding of Big Tech's power over content.
There's one undeniable reason Elon Musk's Twitter takeover won't bring such dramatic changes—a gaggle of Big Tech companies, not Twitter, control the flow of information at every network layer. Worse, those companies are more than willing to use their market dominance to silence those who don't share their worldview.
Apple is by far the most prone to exercise its authority against Elon Musk's Twitter revolution. Apple frequently positions itself as a moral arbiter. And sadly, it possesses the market power to shape the internet into its own self-righteous image. Let's say Elon Musk reactivates former president Donald Trump's Twitter account—there's virtually nothing stopping Apple from kicking Twitter off its app store (and possibly off the internet entirely) for making that choice.
How does Apple do it?
Apple notoriously hides behind its community or developer guidelines to enforce its political preferences while maintaining an illusion of objectivity. For example, Apple removed and banned Drone+ from its app store for hosting "objectionable content." What was the content Apple found objectionable? The app displayed only locations where the U.S. launched drone strikes under the Obama administration. Apple has also banned historical games and educational apps for merely showing or discussing the Confederate flag.
Other Big Tech companies have myriad reasons to avoid upsetting the applecart. For one, Apple is by far Amazon Web Services' best customer. In 2019, Forbes reported that Apple committed to pay Amazon $1.5 billion over five years to use the latter's cloud services to host its app store. That's a significant incentive for Amazon to go along with Apple's various political campaigns.
Apple also makes anticompetitive deals with its so-called competitors to maintain some stake in those companies. For instance, Google pays Apple $15 billion to keep Google's Search as Safari's default search engine. Tech advocates have widely criticized and even sued Google and Apple for the deal, which straightforwardly allows Apple to use its dominance to prop up Google. Google, in a way, depends on Apple to maintain its own monopoly in the search marketplace.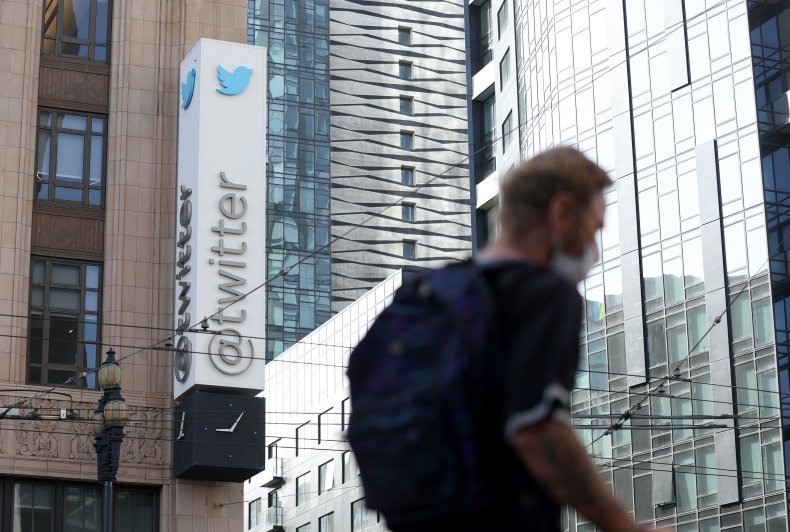 These fears aren't hypothetical. Like the Romans did in Carthage, Apple has the power to salt the digital earth for any developer and ensure that internet users—not just Apple customers—cannot access the app on any other platform.
Hence, it makes sense why Big Tech followed Apple's lead and collectively decided to kick the conservative app Parler off the internet entirely.
Keep in mind that Apple and others claimed Parler hosted objectionable content related to the January 6 insurrection. But Meta's Facebook platform had as many, if not more, posts supporting storming the Capitol on January 6. Moreover, Facebook even hosted groups for some of the January 6 protestors. Yet Apple did not go after Meta. The reason? Apple perceived Parler as a conservative app and, therefore, it had to go. Such an action would be bad enough if it were limited to the app store, but it's very apparent that Apple's opinion carries weight with the other Big Tech platforms. After Apple sounded the alarm to the other companies, Parler was, as the app's policy chief Amy Peikoff put it, "toast."
Here is the problem for Elon Musk: if he really wants to make Twitter more politically equitable, he has to run it by Apple first.
That is, unless Congress steps in.
Congress is currently considering a proposal that can keep Apple in check—it's called the Open App Markets Act. The act presents a thoughtful and pragmatic approach to facilitate equity in the app economy. It does so by providing small-business developers—or Elon's Twitter—with the appropriate leverage to challenge large app store platforms' often mercurial standards. With the Open App Markets Act in place, Apple would be unable to use its terms of service to deplatform innovative apps that it directly competes with or apps that seek to present a less biased view of the world.
Until Congress does something, Elon Musk rebuilding Twitter on the foundations of freedom of speech and expression will be nothing more than a pipe dream.
Joel Thayer focuses his law practice on telecommunications, regulatory and transactional matters, as well as privacy and cybersecurity issues. He has represented clients in front of myriad legal and regulatory fora, including the Federal Communications Commission, Federal Trade Commission and federal administrative agencies. He has also represented amicus curiae before the United States Supreme Court and advised technology companies on the European Union's General Data Protection Regulation.
The views expressed in this article are the writer's own.
[ad_2]

Source link