Huawei's Mate 40 series currently faces uncertainty following recent reports that the smartphone won't launch outside of China until 2021. The company also expects a 30% decline in shipments for the new flagship.
Huawei Mate 40 Pro Gets NBTC, Bluetooth & Spare Parts Certified At EEC Certification.
Bluetooth Certification Link https://t.co/Qg7IGKRkAY pic.twitter.com/clw5NCPGdb

— Abhishek Yadav (@yabhishekhd) September 16, 2020
Filed back in late July, a Bluetooth certification was just posted at the NBTC (Thailand) and the Eurasian Economic Comission (Russia) for wireless components intended for Huawei and Honor devices. On that list of devices is the NOH-NX9 – which is believed to be the Huawei Mate 40 Pro. The same model number also appeared on Bluetooth Launch Studio.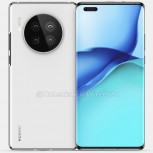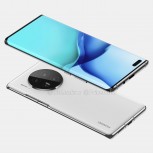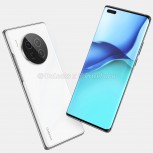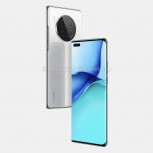 Huawei Mate 40 Pro renders
Even with reports of severe delays and Huawei's stocking of chipsets, Huawei still seems to be getting the Mate 40 series certifications on track. Although it was reported that the Mate 40 series would not be available until next year, it is currently expected that Huawei would still launch the Mate 40 Pro in China sometime next month.
Source • via Twitter