Yesterday, photos of the Pixel 4a appeared and as some of you in the comments pointed out, the phone was connected to a Cuban carrier. What is the next mid-range Pixel doing in Cuba? Well, starring in a hands-on review, apparently, never mind that it is yet to be officially announced
The review is Spanish, but YouTube's auto-generated and auto-translated subtitles are pretty good. Plus, the most interesting details are pretty universal – a 5.81" 1,080 x 2,340px screen and Snapdragon 730 need no translation.
Before you ask, it's a 60Hz screen this is the budget Pixel, after all. Specifically the Pixel 4a, aka Sunfish. Around the two minute mark, the reviewer walks us through AIDA64, which reveals most of the important specs.
Those include a 12MP rear camera (4K video, EIS) and an 8MP selfie camera. There's a 3.5mm headphone jack on top and a USB-C port on the bottom to charge the 3,080mAh battery.
This particular unit packs 6GB of RAM and 64GB storage and it's quite possible that this will be the only configuration that Google offers (the 3a phones only came in 4/64GB).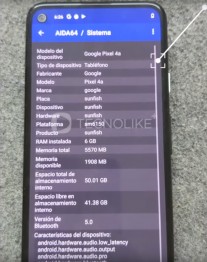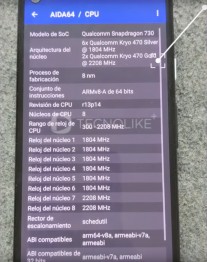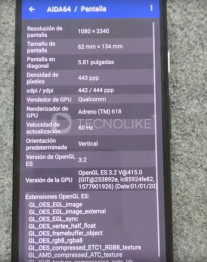 Pixel 4a specs as reported by AIDA64
The phone has two SIM cards, the second likely an eSIM. Also, there are three code names associated with the Pixel 4a – Sunfish, Redfin and Bramble. This one (Sunfish) is clearly a 4G phone, the other two will support 5G thanks to their Snapdragon 765 chipsets. Chances are that these are Pixel 4a 4G, 4a 5G and 4a XL 5G.
Anyway, this Pixel 4a ran Android 10 with the April 5 security patch. That's not out yet, clearly, so it's just a beta version. However, it does hint at a potential launch date for the phone.