[ad_1]

Until recently, Disney+ has been a haven for family-friendly fare, with PG-13 movies from the Marvel and Star Wars universes being the most grown-up titles available on the service.
But back in March, more adult-oriented Marvel shows such as Daredevil, Jessica Jones, and Luke Cage (all ported over from Netflix) began appearing on the service, and now comes word that a trio of R-rated Marvel movies–Deadpool, Deadpool 2, and Logan–are heading to Disney+ on July 22.
All three of those films won raves from Marvel fans, but few would dispute that they're a little too, well, mature for school-age streamers.
Given that the stateside version of Disney+ hasn't dabbled in R-rated movies until now (Disney+ in other regions have hosted R-rated movies), many parents probably haven't bothered tweaking the service's parental controls (I certainly haven't).
But with Deadpool, Deadpool 2, and Logan making their Disney+ debut, it's probably time to get started.
Time to complete:

5 minutes

Tools required: PC or Mac
Materials required: Disney+ account
Cost: $0
1.
Set a profile PIN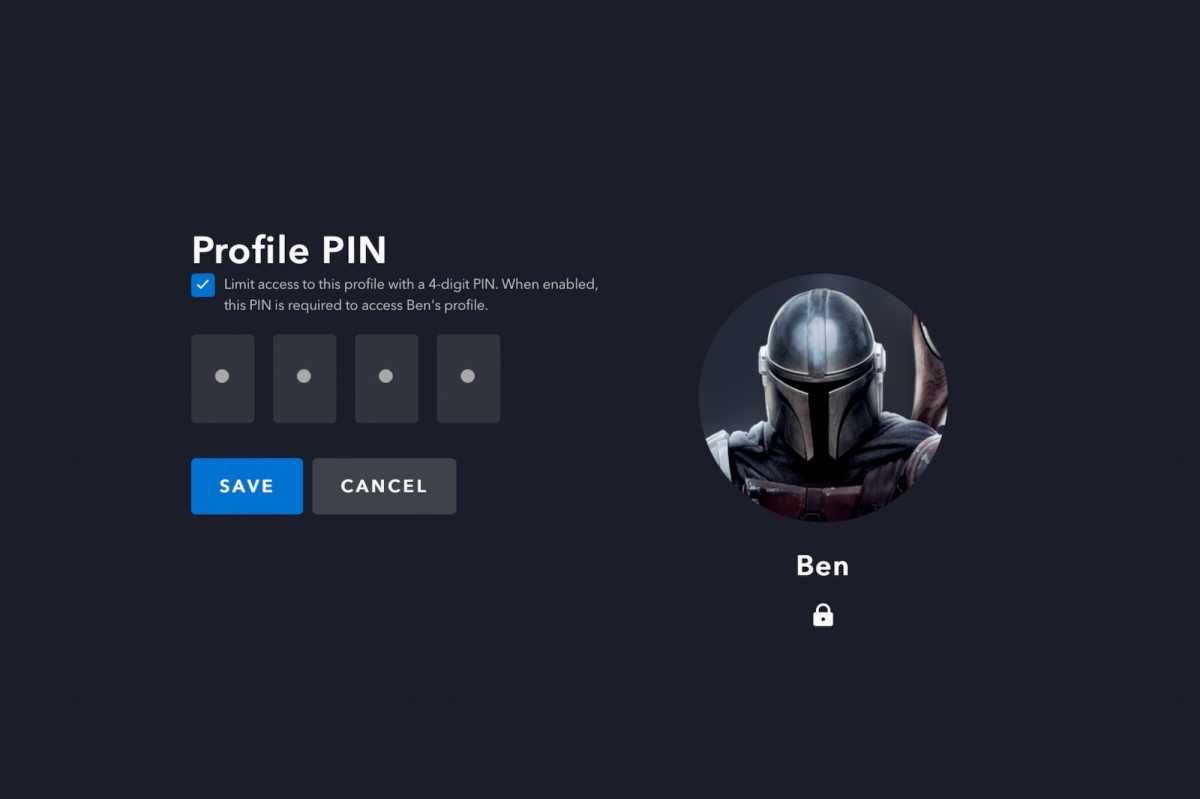 Ben Patterson/Foundry
The first step is to add a PIN to your profile to prevent others from accessing your profile settings.
As you're logging into Disney+, click the Edit Profiles button, select your profile, then scroll down and click the Profile PIN setting.
On the next screen, click the checkbox, then create a four-digit PIN.
When you're done, click the Save button.
2.
Create a kid's profile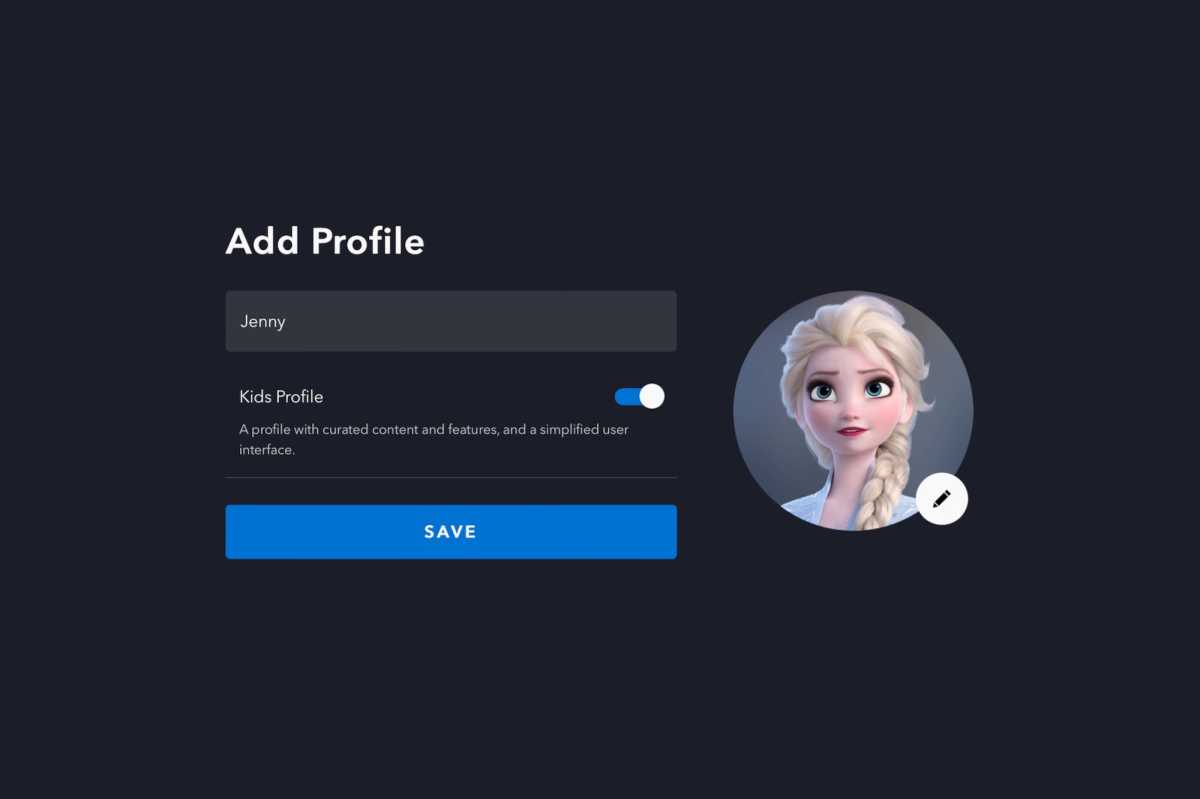 Ben Patterson/Foundry
If you have grade-school-aged or older kids who are into Marvel or Star Wars, you should probably skip this step. But if you have toddlers or preschoolers at home, consider creating a Disney+ kid's profile for them.
These kid-friendly profiles offer a "simplified" interface and restrict available videos to content that's appropriate for all ages, meaning no Deadpool or Logan.
To create a Disney+ kid's profile, just log into the service, click the Edit Profiles button, click Add Profile, choose an avatar, then toggle the Kids Profile setting when you're adding a name.
You can also convert an existing Disney+ profile to a Kids Profile by editing the profile and toggling the Kids Profile setting.
3.
Set content ratings
Ben Patterson/Foundry
For older kids, you can set content ratings on their profiles that control which movies and shows they're able to stream. Once you change the setting, the account password will be required to change it. And if your kid does manage to wrangle your password, rest assured that you'll be notified via email if anyone tries to tinker with the content rating.
Just click the Edit Profiles button as you log in, click the profile you want to edit, click Content Rating, enter your Disney+ password, then pick a setting.
To keep your kids from sampling Deadpool or other R-rated fare, make sure TV-14 is the highest rating selected.
4.
Restrict new profile creation
Ben Patterson/Foundry
Finally, you should ensure that no one can create new profiles under your Disney+ account without entering the account password first.
Once you've logged into your Disney+ profile, click your avatar in the top-right corner of the screen, click Account, then toggle the Restrict Profile Creation setting.
[ad_2]

Source link