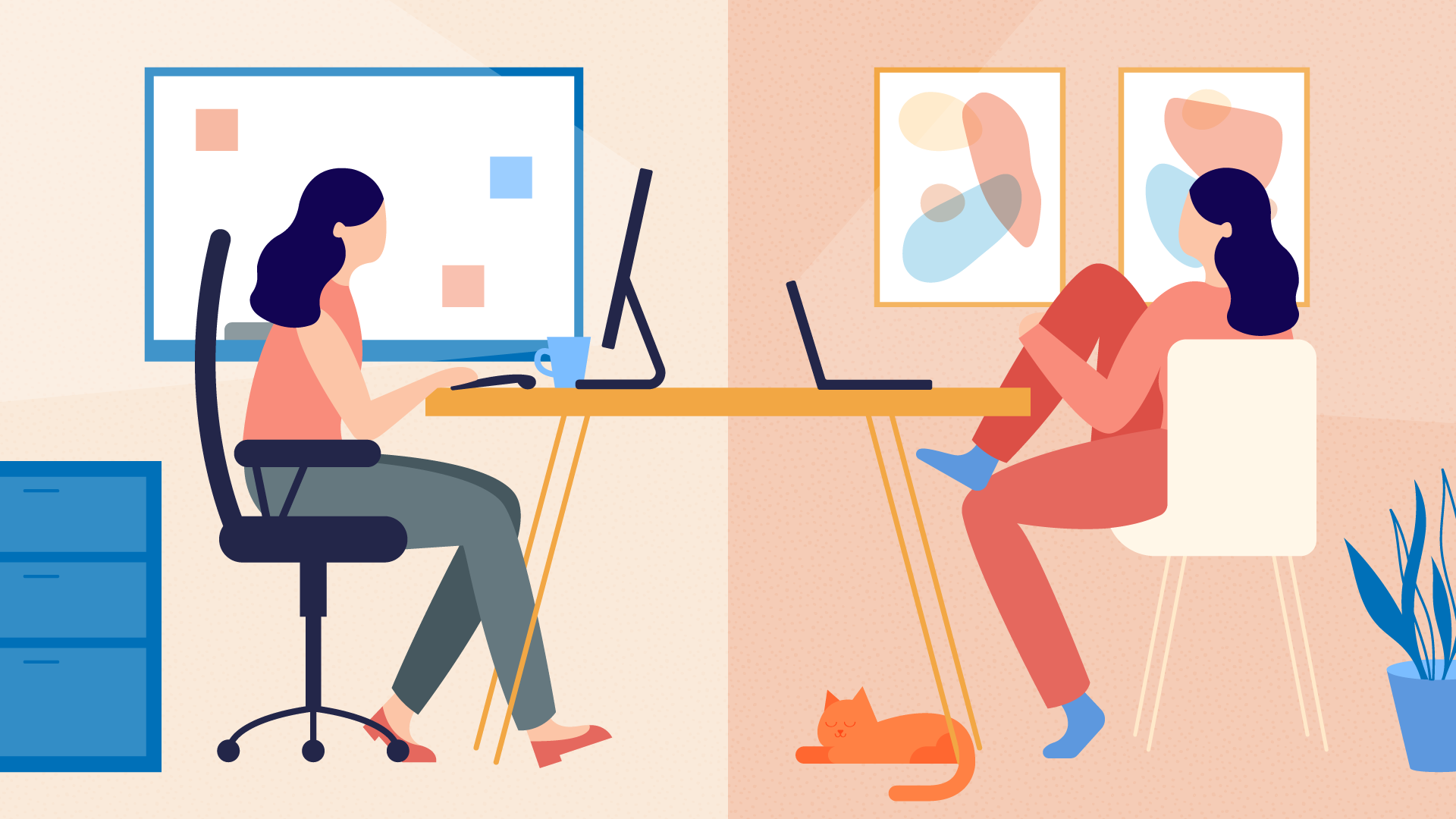 Working from home may have seemed like a distant dream a decade ago. Today, it is a reality. It is the future of work as we know it now. The fact that millennials are the primary force behind this transition in the workforce has led to the dismissal of remote work as yet another "annoying" millennial characteristic. However, the benefits of teleworking are becoming increasingly apparent as more firms adopt the practice. Remote work is no longer just about working from a beach anymore; it has evolved into a whole approach to our work. Here are the benefits of teleworking and remote work.
Increasing the amount of work done
It is estimated that firms in the United States lose $1.8 trillion in productivity each year. Everyone has something, from distractions such as water cooler chatter to excessive commute, health challenges, and other issues. According to recent research, workers find it more difficult than ever to achieve optimal productivity in a traditional office work environment. What is the solution? Teleworking.
Teleworking increases employee productivity because it eliminates the distractions that come with working in a regular office setting. It makes business communication easier with no side talks and irrelevant discussions at work. It enables employees to retain more of their time throughout the day and respond to their own mental and physical well-being requirements, which helps them be more productive. Simply eliminating a twenty-minute commute to work can make a significant improvement in one's overall well-being.
More beneficial to your health and the environment.
The average person in the United Kingdom spends 60-80 minutes to and from work each day. Because of the ongoing push to lessen our carbon footprint, telecommuting is an ideal method for your organization to become green while also improving the overall well-being of your staff.
When you are sick, telecommuting allows you to recuperate more quickly because you are not required to be in the office. Additionally, it has a positive impact on our general health. For example, a diabetic's health is their priority at all times. If our health is in poor condition, our productivity would inevitably suffer as a result.
Older generations should remain in the workforce.
People over the age of 64 have insufficient savings, even though life expectancy increases and living expenses increase. As a result, many people in this age bracket choose to postpone retirement, while others prefer to continue working into their 70s to keep their minds active while also learning new things.
Because 74 percent of older Americans demand work flexibility, telecommuting offers this generation a perfect method to make ends meet without coping with a stressful daily commute. Moreover, it provides them with the option to receive medical examinations without interfering with their job schedules.
Cost-cutting measures
No matter what size business you operate, keeping costs to a bare minimum is always at the top of the priority list. Telecommuting can help you save money by lowering operating costs, taking advantage of the "attractiveness" factor, and increasing your bottom line. For example, according to Aetna, an insurance behemoth in the United States, the company reduced its office space by 2.7 million square feet and saved $78 million. A similar outcome was reported by American Express, which saved $10-15 million per year due to its telecommuting policies.
Minimization of employee turnover
Have you ever calculated the average cost of onboarding a new employee? If not, now is the time. Under Deloitte, this sum can range between $4,000 and $6,000, depending on the employment position. If an organization of yours has a high turnover rate, you can mitigate the problem by offering your workers the opportunity to work from home. Not only is it incredibly appealing to millennial workers, but according to a Stanford University analysis, employment attrition rates have decreased by more than 50%.